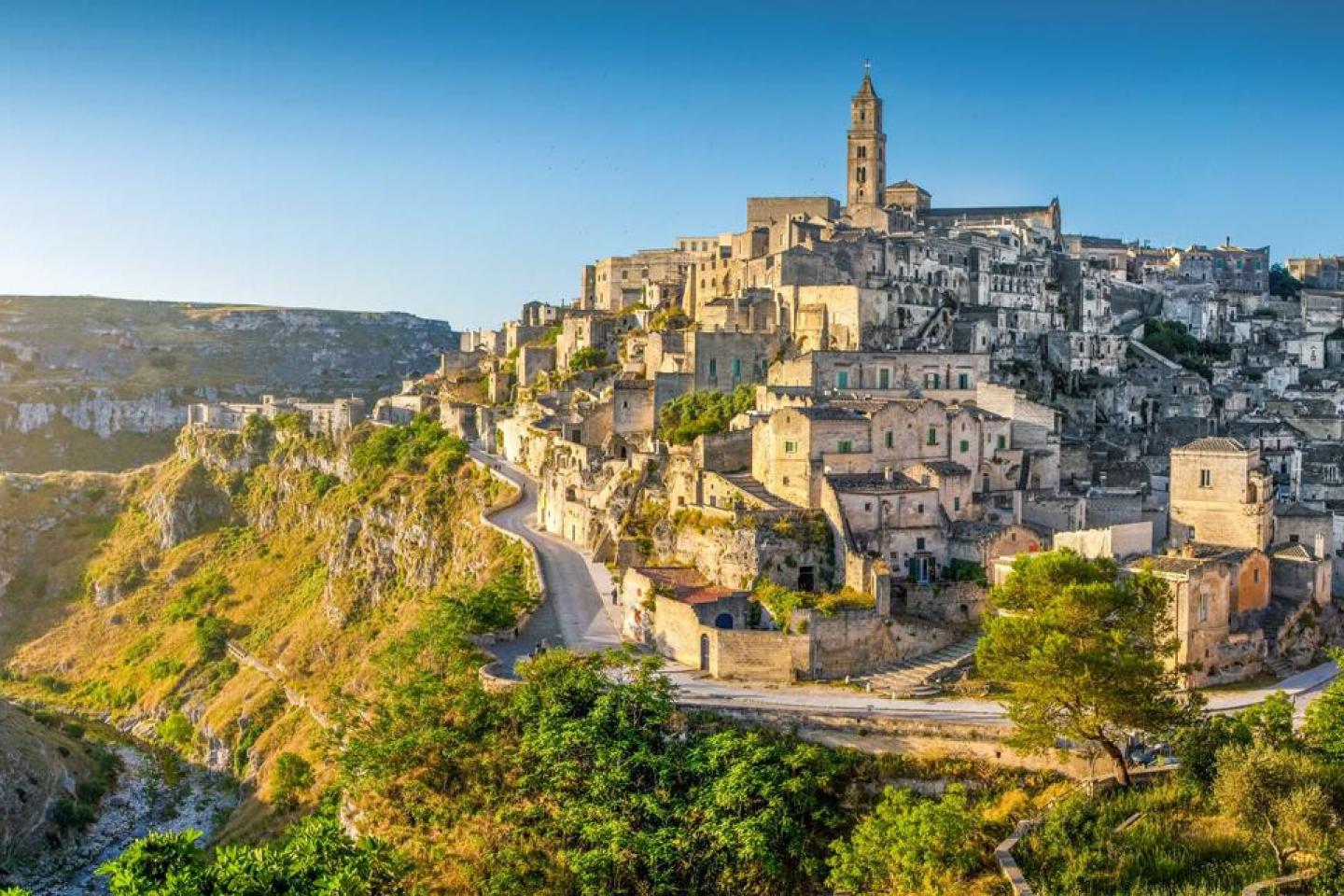 ---
Lucania, fertile land, yet tough, inhabited since ancient times, is the cradle that gave light to Matera.
Discover Basilicata means step from the sea to the mountains in a few hours, along unique and original itineraries.
Tourism, traditions and history come together in a very singular way. The nearby Puglia is the natural extension of these feelings.
It's easy to reach the most beautiful places of the heel of Italy and allows you to make a complete holiday to discover enchanting areas such as Alberobello and Castel del Monte, but also the pristine sea of Salento and the artistic beauty of the most beautiful cities.
More information