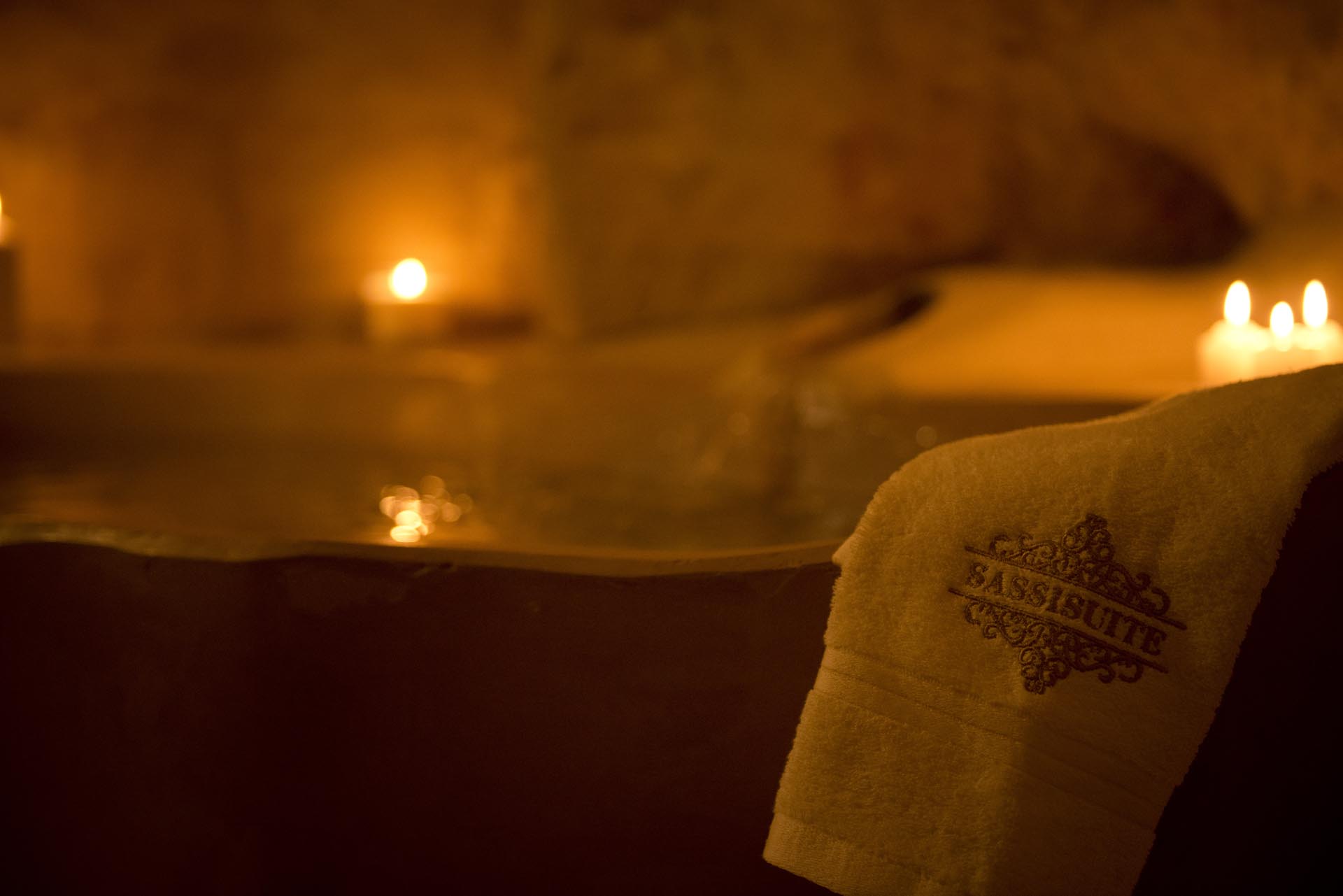 Suites and Apartments
SassiSuite meets all kinds of needs thanks to suites and apartments.
Stylishly furnished and equipped with every comfort, suites and apartments share a special detail:
the incomparable view of the Sasso Barisano, the ancient heart of Matera.
Nice and suggestive rooms expertly dug in the limestone that features the Sassi buildings, a magnificent places which to spend an authentic holiday in.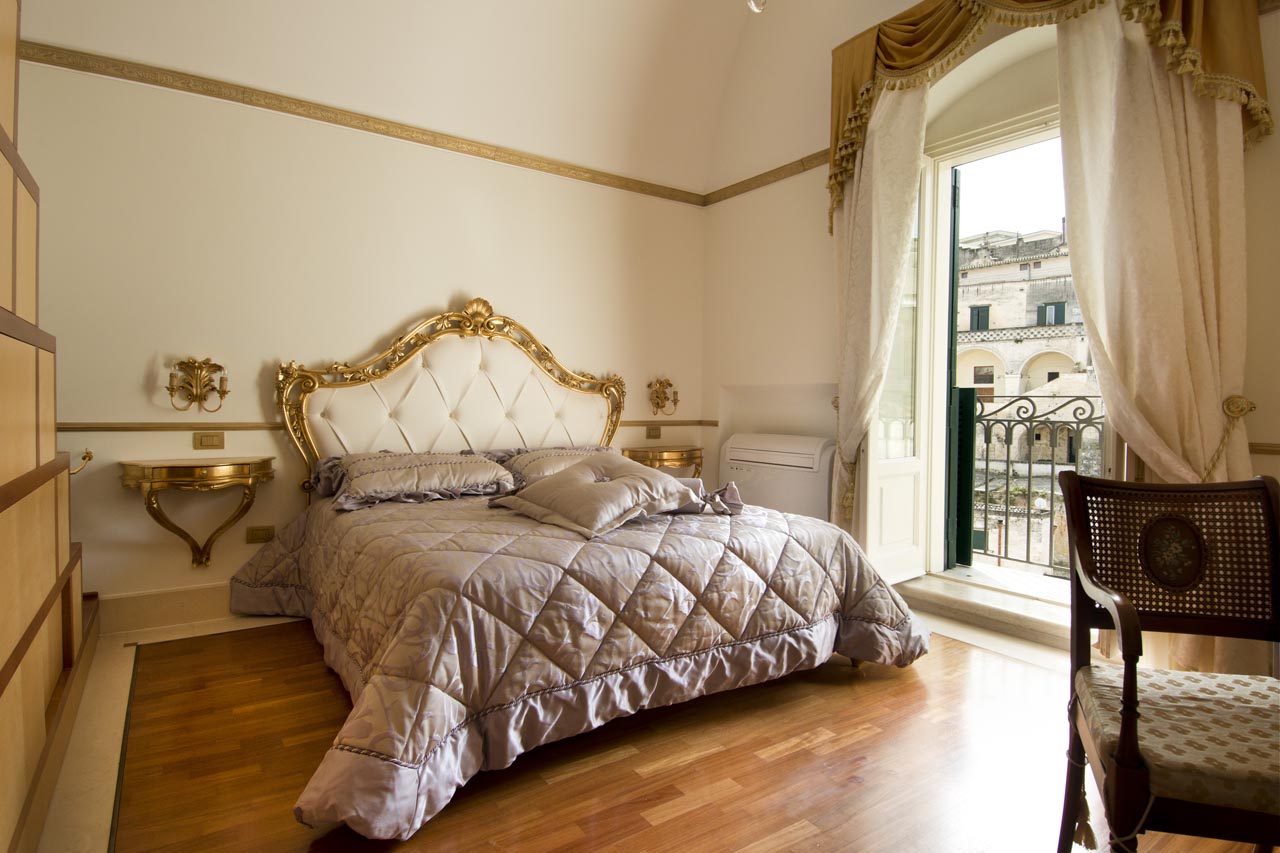 The Gold Suite can host five guests, furnished and tastefully designed to offer privacy, luxury and comfort. The Gold Suite has a spectacular sharing...
More...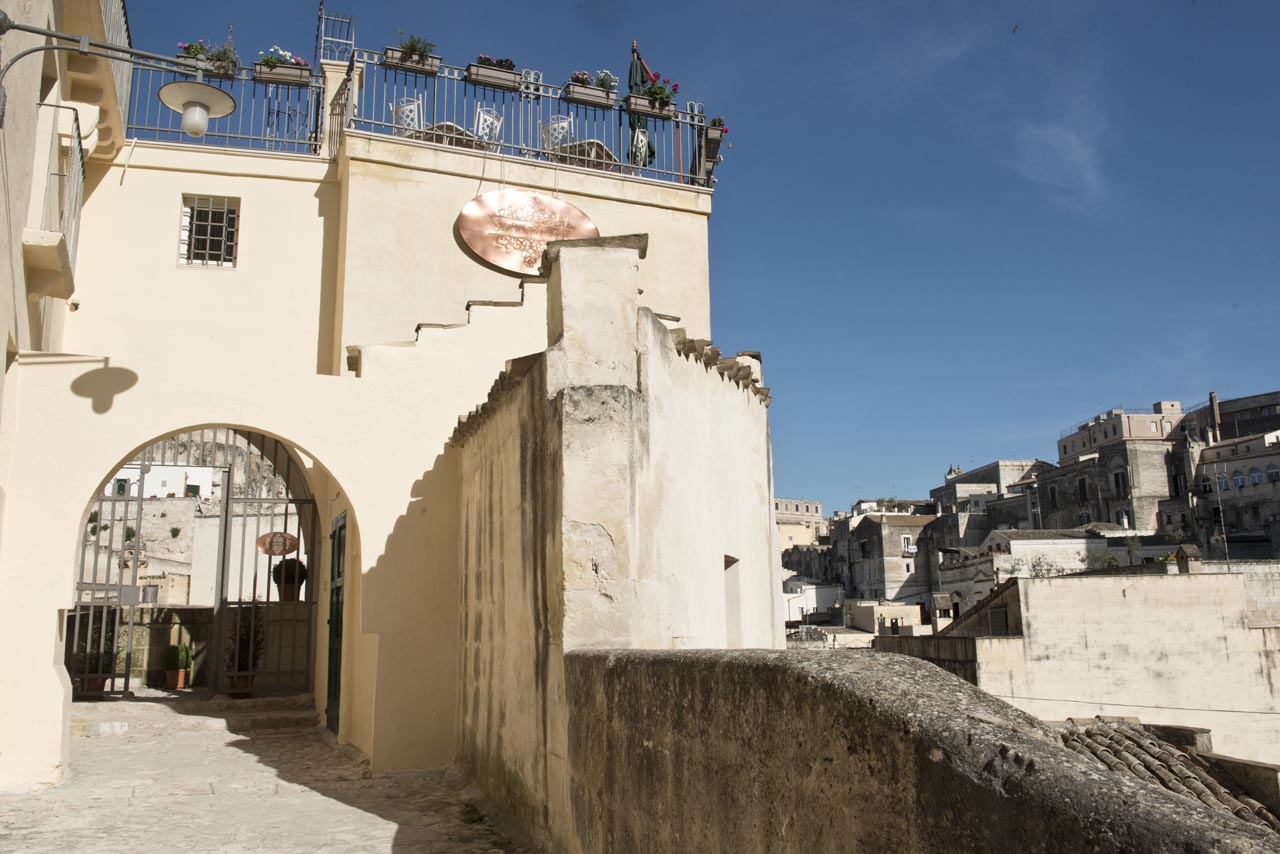 The SassiSuite Cave Suite is the ultimate in charm in Matera. This suite has been created in an ancient cave and has a lovely private terrace. Privacy...
More...